Archive → October, 2011
October 27th, 2011
"To be or not to be"… While Hamlet would be a pretty rad costume, I doubt your friends would recognize you as the esteemed prince and not the drunken, trust fund-sanctified 'back-to-school' conqueror (and who cares if they did?). But hey, don't let that deter your dreams of impressing all your buds with a costume for the ages (or more appropriately, the weekend). Wanna ensure that your costume is a smashing success this All Hallows' Eve? Here are some outfit inspiration ideas centered on everyone's FAVE topic around here: music.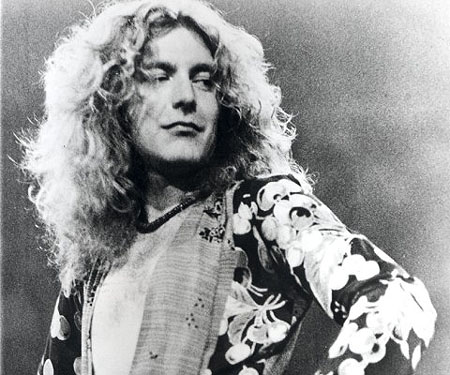 Robert Plant
Some say he's the greatest front man to ever grace the stage; some say he should've worn more clothes (or should have at least covered some of that chest hair spillage). Either way, portraying Plant circa-1970 will undoubtedly raise eyebrows amidst of a gaggle of ghouls and gals. Now don't go busting out off-key Led Zeppelin renditions to every poor soul within earshot, but if you have the physique to pull of this character of characters, we urge you to "Ramble On"!
Particulars:
Curly wig
Tight blue jeans
Necklace (think vintage)
Retro long sleeve shirt (unbuttoned, see below)
Chest hair (a must!)
Rick Astley
If you have ever been "Rickrolled" (which more or less includes every online user), you're definitely familiar with the genuine ginger, Rick Astley. While his angelic sound never took off (screw you, Huey Lewis and the News), his presence lingers in our hearts and minds to this day. Part your hair and get ready to administer a little "rickrolling" yourself!
Particulars:
Red Wig
Blazer
Pleated Khaki pants
Colorful polo (horizontal stripes)
Amplified sound
TLC (T-Boz, Left Eye or Chilli)
In the endless pursuit for a suitable mate, so many took on the "No Scrubs" mantra, made popular by 90s RnB act TLC. When these three hit the scene, we didn't know how to respond, but hoped they would show pity on us lesser beings. With spunk, charm and wit, they taught us not to compromise and to take charge of our own lives (cue the tears!). To immortalize their ever-influential career, grab a couple of sultry shirtless fellas and rock the original girl band style (sorry Destiny's Child)!
Particulars:
Colorful sports bra (accentuated with sequins, glitter, etc.)
Baggy pants (see above)
Beauty accessories (hairspray, nail polish, etc.)
Stilettos (Pumps. In. The. Club.)
Okay, maybe our costume ideas aren't the BEST you've ever heard, but we hope this at least kickstarts your costume creativity with a little musical musing. Now, go forth and pillage your neighborhood Goodwill/Salvation Army! We'll leave you with some sounds that are sure to put your in the Halloween spirit…
*Playlist and blog created by Richard R. the intern